APS Value Added Services (VAS):

Service Enablement Platform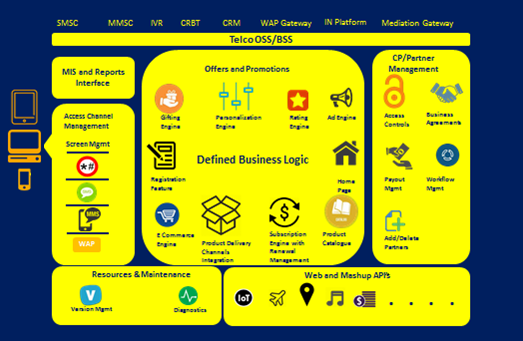 Operation Support Systems & Service Enablement

Mobility VoIPZone:

VoIPZone is a mobile app with its own PCRF and AAA enabled platform at the backend which makes Wi-Fi calling ubiquitous. the comparative advantages of VoIPZone are:


Usage in low or No mobile network coverage by extending Wi-Fi calling to all phones and also to all 3G/4G/5G and LTE mobile networks.

Free international roaming by enabling any smart phone user in making and receiving calls and text messages while roaming in anywhere at any guest mobile network.

Enterprise IoT 5G:

GIS location services ad

engine capabilities to send

advertisement broadcast messages based on your location at the city.



Mobile Operator:
CEA

( Customer Experience Analytics) to increase the ARPU for SP's



Subscription

Manager



Store

Front (Self-care E2E)



Loyalty

management



Churn Management
©2022 Advanced Proactive Solutions LLC. All Rights Reserved.