Enterprise Asset Management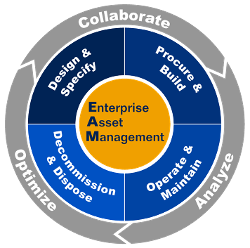 Enterprise Asset Management (EAM)
Do you have multiple Assets? Managing and maintaining these Assets is becoming difficult?
Do you have problems in Portfolio Planning and Monitoring?
Do you have compliance issues?
APS offers you solutions for all these problems through EAM Implementation.
EAM solution combines efficient resource and demand planning with mobile apps for order and timesheet management for your maintenance processes.
EAM solutions will help in managing the entire asset lifecycle, improving asset usage and cutting costs with powerful analytics – and even enhance environment, health, and safety performance.

©2023 Advanced Proactive Solutions, LLC. All Rights Reserved.